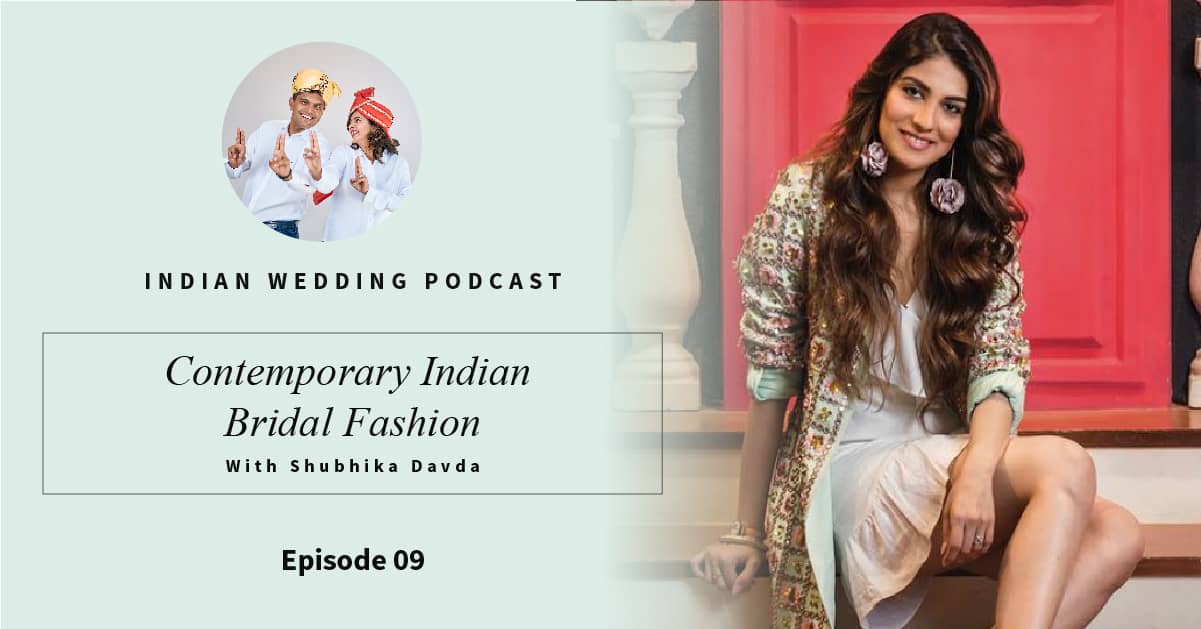 We had an amazing conversation with Shubhika Davda, the founder, and creative director at Papa Don't Preach.
A talented artist and fashion designer, Shubhika and her team have created outfits and accessories that reflect the mood of the girl. This girl is someone who can pretty and explosive at the same time.
Her out-of-box approach to design thinking is evident in all of Shubhika's collections. The use of vibrant colors and nontraditional materials makes Papa Don't Preach a fun and experiential brand for one and all.
In this interview, Subhika shares with us her design process, what it means to be a conscious craftsman, her advice to brides who want to get the most out of their shopping experience and much, much, more.
Please join us in welcoming Shubhika to the Indian Wedding Podcast
Her craft and design thinking
Distinct lines: bridal couture, high streetwear, honeymoon wear, accessories, and more
Use of 3-D metal embroidery and laser cut metal in outfits
Shubhika's background in fashion design and journalism
Breaking and making fashion rules, staying away from anything commercial
Using social media to connect with her audience
Her creative process is visual, she makes her first sample with the actual embroidery
The meaning of conscious craftsmanship – being environmentally friendly, excellent working environment for her team, reducing wastage
The importance of comfort and finished goods
Indian and western influences on her work
Her dream to bring artists from various disciplines under one roof
And much more…
Website: Papa Don't Preach
Instagram: @papadontpreachbyshubhika
Facebook: Papa Don't Preach By Shubhika
People Mentioned:
Books
Steve Jobs by Walter Isaacson