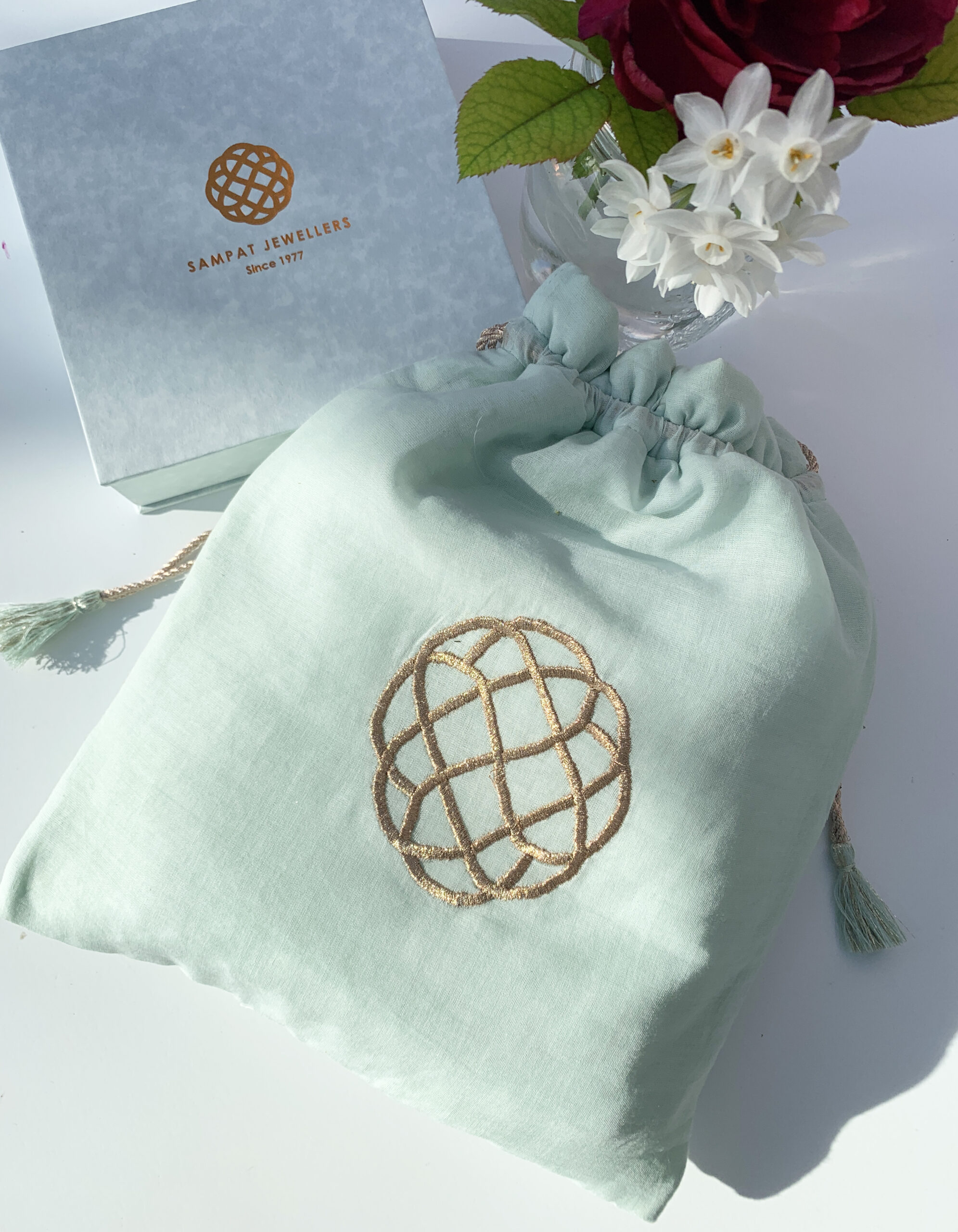 Complimentary Hand Embroidered Potli Bag (Value $75)
Complimentary
handmade jewelry dish
with all purchases
Saath Phere & Diamond Earrings
-
PRODUCT DESCRIPTION
Saath Phere is a pair of modern diamond earrings for the 21st century.
Culturally inspired by the Indian wedding traditions, Saath Phere, meaning "seven rounds" around the holy fire, is a modern pair of earrings.
Handmade. 18K solid gold. Real diamonds from Mother Earth.
Product Details
LUXURIOUSLY HANDCRAFTED

Designer details in every piece

Handmade in Mumbai, India

Supports artisans and their families
CARE GUIDE
While our fine jewelry is designed for everyday wear, we suggest these tips to protect your pieces
REMOVE WHEN
TO CLEAN
Use a soft toothbrush and a little dish soap and gently scrub.
Shipping Details
Shipping
At checkout, we'll provide you with an estimated delivery date for your order based on order date.
| | | |
| --- | --- | --- |
| Standard Order | 4 weeks | Complimentary |
| Expedited Order | 3 weeks | USD 75.00 |
We offer complimentary insured shipping with in USA, Canada, UK and India. Learn more here.
You may also like…
-

USD

$

3,100.00

3+ more chain options